The Impact Of Aging On Your Dental Health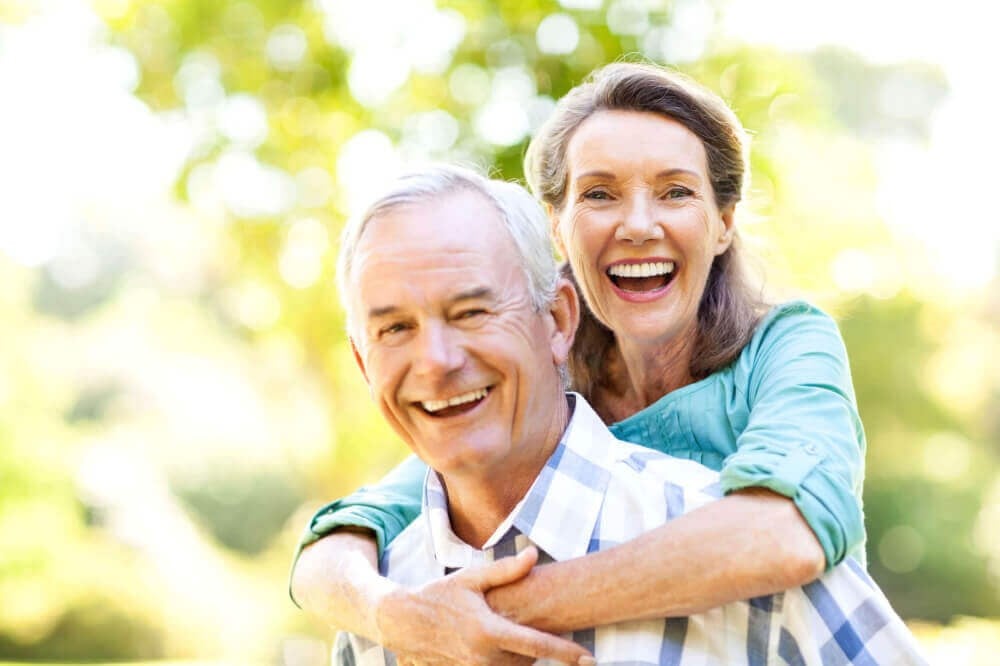 DOES AGE AFFECT YOUR DENTAL HEALTH?
Becoming older is a terrific time — you get the chance to spend extra time with the people that you love and see new places across the world. Get the most out of your golden years by doing everything you can to steer clear of common dental issues that can impact your quality of life. Once you reach age 55, you're at higher risk for several problems (like cavities, dry mouth, and gum disease); however, this may be prevented with a dental care regimen at home plus trips to a dentist in Durham, NC. To get you ready for the way your dental health may change when you become older, our team at DentalWorks - Durham reviews a few of the oral health issues we find in adults over 55 years of age and ways that you can enhance your health so that you prevent these issues.
COMMON ORAL HEALTH ISSUES IN OLDER ADULTS
DRY MOUTH
A lot of men and women find their mouth feels drier when they get older. It is not your imagination; persistent dry mouth is a common side effect of several drugs and cancer therapies (radiation and chemotherapy). If your physician writes you a prescription for a drug, ask whether dry mouth is a potential side effect. If it is, be certain that you begin drinking water and chewing gum, which will stimulate saliva production.
SENSITIVE TEETH
Like many other seniors, you may notice your teeth are sensitive when you become older. Increased dental sensitivity is frequently caused by thinner enamel or dental problems (as an example, a chipped tooth). If you're feeling a sharp ache when you drink or eat something that's particularly cold or hot, speak with a dentist about potential issues that could be making your teeth sensitive and treatments to restore your teeth.
GINGIVITIS
If you did not have good dental hygiene habits early in life, it is likely going to catch up with you later. Seniors are at higher risk of gum disease, which develops from bacteria and plaque beneath the gumline. Gingivitis, the first phase of periodontal disease, can include signs such as swollen, red gums that bleed easily.
WORN ENAMEL
Sometimes called attrition, all of the years of use wears the enamel down. This can make your teeth sensitive and raise your chance of cavities as well as other issues. It could help your teeth to change to a toothbrush with soft bristles and also brush with less pressure.
DENTAL DECAY
Flossing and brushing daily together with routine appointments at your dentist will reduce your risk of dental decay. But when you have not been a faithful brusher, you may be facing tooth decay when you're older. Without treatment, decay becomes a cavity, which may eventually ruin your entire tooth and then infect your other teeth. If a tooth is a different color (gray or yellow) and is loose or sensitive, schedule a consultation with a dentist to get your tooth removed or treated.
MISSING TEETH
As you get older, the greater your odds get of losing a tooth or several. One tooth may be lost because of a car crash, several because of a dental problem, or all of your teeth as a result of poor dental hygiene. In the event you lose one tooth (or a couple), speak with a dentist in Durham, NC to learn about restoration dentistry. You might be a candidate to get a dental bridge or removable dentures or an implant-supported restoration.
HOW TO IMPROVE YOUR DENTAL HEALTH
STOP USING TOBACCO
You will find a million reasons to stop, but smoking or chewing tobacco damages your oral (and general) wellness. Speak with your physician about cessation techniques that could help you stop chewing or smoking tobacco. E-cigarettes may also be harmful to your oral health, whether you're adding tobacco or not.
RINSE WITH MOUTHWASH
A fantastic approach to fight dry mouth and wash germs away is using mouthwash. Search for a mouthwash that's especially designed to treat dry mouth. You may also search for a moisturizing oral spray to take with you for use during the day.
CARE FOR YOUR RESTORATIONS
In case you do not have all your natural teeth, then be certain that you're taking excellent care of your restoration(s). Implant-supported implants, crowns, and dentures must be flossed and brushed like your natural teeth. Removable dentures must be removed during the night, cleaned, and then soaked. It's fine to put dentures in plain water or you could use a special cleanser. Schedule appointments with a dentist to assess the health of your restoration.
KEEP FLOSSING AND BRUSHING
Ideally, flossing and brushing daily is a habit you currently have. Make sure you get a new toothbrush when it's worn down or every three months and also use a toothpaste with fluoride. Clean your gums, teeth, and tongue two times per day. Ensure that you're not brushing too harshly or using the incorrect kind of toothbrush because this may result in sensitivity and wears your teeth down quicker. Ask your dental team to show correct flossing and brushing techniques.
DRINK PLENTY OF WATER
A suggestion that is great for your dental and general health is drinking lots of water through the day. Water will help to keep your mouth from becoming dry and washes bacteria away if you aren't able to brush your teeth after eating. Tap water is generally preferable compared to bottled water because most tap water contains fluoride, which will help to fortify your enamel. Attempt to restrict coffee and sodas because it can darken your smile and the acid weakens your enamel.
GO TO YOUR DENTIST
Keep seeing a dentist in Durham, NC two or more times annually for a dental health exam and cleaning. These visits provide the chance to catch any issues in the early stages (as an example, gum disease and cavities), and that means that you have more treatment choices that are generally less invasive. Your dentist may assess the fit and use of any restorations and also make suggestions about ways to enhance your oral health in your home.
DENTAL CARE FOR OLDER ADULTS IN Durham, NC
Ensure that you spend your senior years with good oral health. If you are over 55 years old, schedule a dental health exam and cleaning at DentalWorks - Durham. Our seasoned staff can help evaluate the status of your gums, teeth, and jaw. We'll take care of any conditions, assess the fit and wear of your restorations, and also offer you tips to help boost your dental health.