Learning About The Relationship Between Patients and Dental Hygienists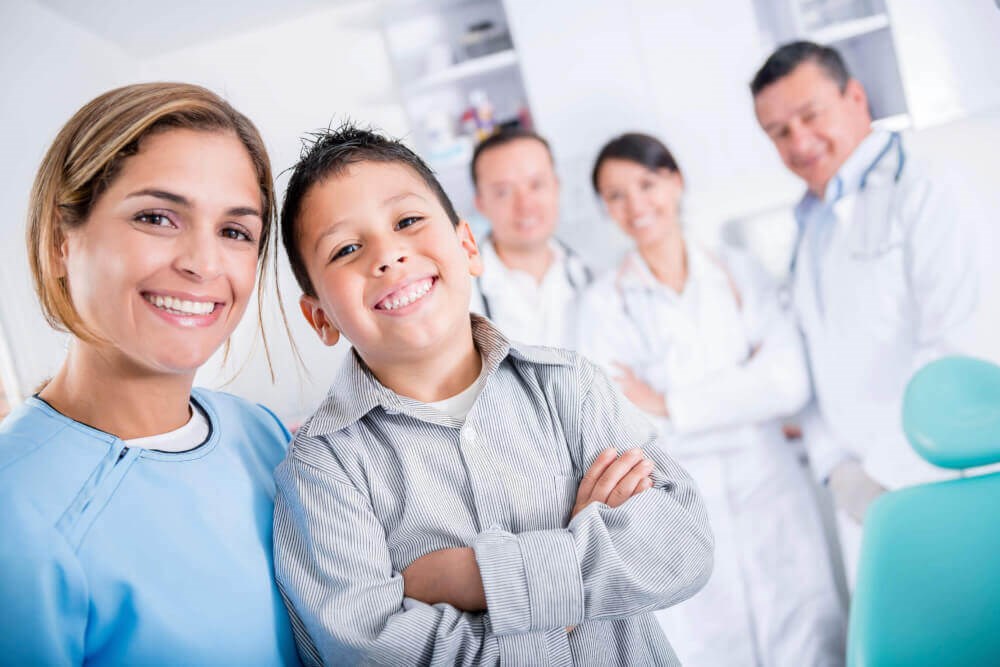 GET TO KNOW YOUR HYGIENIST
Like most people, you know the name of your dentist, but do you know your dental hygienist? You might not consider them too much; however, a hygienist is extremely critical to your oral care. Prior to your next trip to a dentist in Durham, NC, find out exactly what a hygienist does and all the ways they help improve your oral health. At DentalWorks - Durham, we're pleased to have many hygienists who are excellent at helping all our patients. Compassionate and well-educated, a fantastic hygienist will ensure you have a good experience when you go to your dentist and be certain that you keep returning for routine cleanings and annual exams.
WHAT DOES A DENTAL HYGIENIST DO?
When you go to your dentist in Durham, NC, the majority of your appointment will probably be performed by your hygienist. A hygienist will get x-rays, assess your health, polish your enamel, also work together with you to enhance your oral hygiene routine. Provided that you do not have significant problems, you're likely going to spend more time with your hygienist compared to your dentist. If you are anxious or have fears about visiting the dentist (dentophobia), talk to your hygienist. They can help you through what's going to happen in your exam and cleaning so that you are not surprised. They're also able to stop for regular breaks and clean smaller areas to help you stay comfortable and relaxed.
GETTING X-RAYS
One time each year, you ought to receive electronic x-rays to help your dental staff better assess your oral health. Your hygienist will normally take these in the beginning of your visit. Digital x-rays generally just take a couple of minutes and utilize very little radiation as a sensor is put in your mouth and your hygienist takes the images. Every couple of years, you might need a complete mouth set of electronic x-rays. Your hygienist will place you in the device, which will move around you while you stand still. A complete mouth set of x-rays helps your dentist assess the health of your jawbone and gums.
PROFESSIONAL CLEANINGS
Nobody is perfect with their dental hygiene. Perhaps you aren't brushing as frequently as you should or for two full minutes. That is the reason your hygienist takes the opportunity to clean your teeth two or more times per year. Your hygienist will remove built-up tartar and plaque from the enamel utilizing specific tools. As soon as your enamel is free of buildup, your hygienist will polish your teeth to eliminate stains. This will help brighten and fortify your teeth.
DENTAL HEALTH EXAM
During your appointment, your hygienist will perform a dental evaluation. A hygienist looks for indicators of cavities, oral cancer, and gum disease. Should they discover any problems, your hygienist will speak with your dentist so they can confirm the issue and discuss your treatment choices.
HOME ORAL CARE ADVICE
Throughout your appointments, your hygienist will help answer any questions regarding your flossing and brushing technique. It is crucial that you are cleaning your mouth often enough (two times per day) and doing it properly. Your hygienist may also advocate products, such as a specific mouthwash or toothpaste. Following your cleaning, they are also able to point out areas you might need to pay additional attention to if there is a good deal of plaque and tartar.
ANSWERING PATIENT QUESTIONS
There is no such thing as a stupid question. Hygienists have heard everything. In case you have questions or worries, talk to your hygienist. Inform your hygienist if flossing makes your gums bleed or if you are worried about sensitive teeth. A dental hygienist can answer questions regarding halitosis (bad breath) or help you determine if you should get a cosmetic procedure like professional whitening.
PROFESSIONAL FLUORIDE TREATMENTS
Professional fluoride treatments are usually suggested for children; however, adults can also ask for them. If you're receiving a fluoride treatment, your hygienist will generally start it following your cleaning and dental health exam in whichever flavor you choose. Your hygienist will time your treatment also help you make it through if you are nervous. Then, your hygienist will tell you how long you need to wait before drinking or eating.
DENTAL HYGIENIST EDUCATION AND TRAINING
To be a hygienist, a person will have to finish no less than a two-year program in dental hygiene. Most hygienists decide to acquire a bachelor's and sometimes a graduate degree. The majority of states require hygienists to complete an education program approved by CODA (the Commission on Dental Accreditation). Next, they will be allowed to take the National Board Dental Hygiene Examination. Once they pass, then they'll be an RDH (Registered Dental Hygienist). Following this, the majority of states require hygienists to complete continuing education classes each year or every couple of years to keep their license. In short, your hygienist worked hard to receive their position and they still continue to find out about the most recent techniques and tools so they can better assist you and your loved ones.
MEET YOUR HYGIENIST IN Durham, NC
You now know the significant function hygienists perform in improving your dental wellbeing, speak to a dental office in Durham, NC to schedule a dental health exam and cleaning for your entire family. Hopefully, you will be more mindful of just how hard your hygienist is working and find out more about her or him. If you are searching for a fantastic practice with wonderful hygienists, then we'd really like to schedule a consultation for you at DentalWorks - Durham.